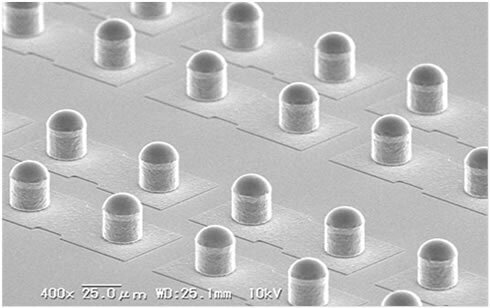 Cu pillar is a terminal which connects an interposer with a semiconductor chip by TCFC(Thermal Compression Flip Chip) technology.
The demand for Cu pillar is increasing because Cu pillar technology can support a large number of terminals and finer pad pitch specification required by high integrated semiconductor chip.
Upon precise plating technology and better dimensions uniformity, SHINKO can support superior Cu Pillar formation service for customers.
Concept
Wafer level Cu pillar formation on 12 inch wafer for finer pad pitch device
Total assembly service with Cu Pillar FC package is available at SHINKO
Features
Specialized for 300mm(12 inches) wafer
Clean process realized by adopting fluxless reflow
Environmental load reduction by Ultra Low α Sn-Ag solder plating
Mass production experience at 45um pitch
Compatible with various bump shapes
Can be formed on probe marks
Structure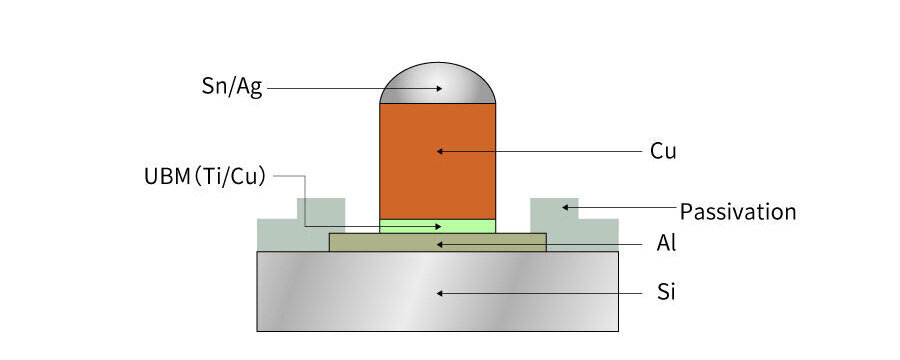 Application
Many I/O terminal devices such as products for processors