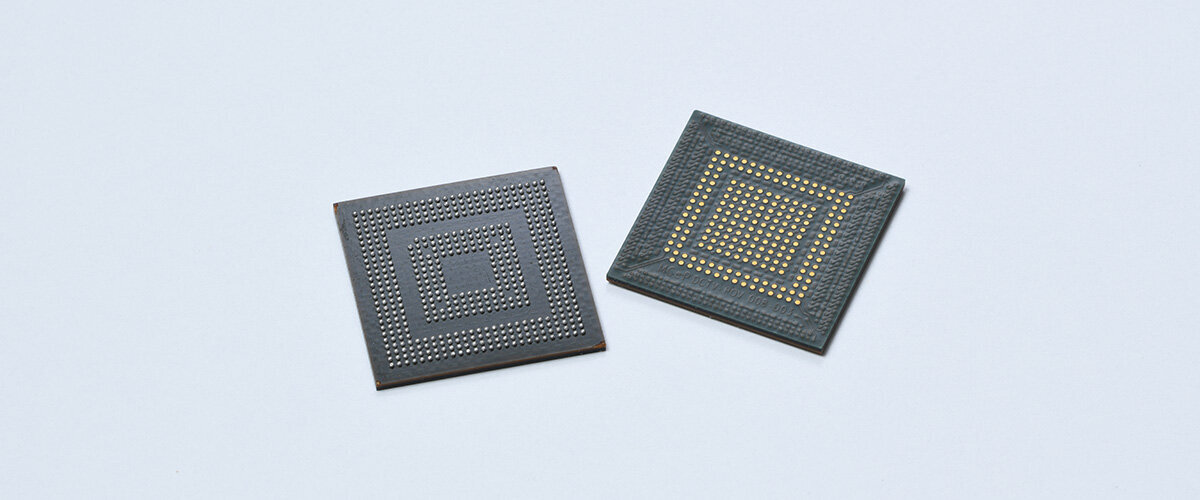 Back : BGA , Surface : SMD(Surface Mount Device)
MCeP (Molded Core embedded Package) is called a device embedded package. It enables to embed multiple devices and components in one package.
We provide the package features compact and thin package size, excellent electric characteristics, and high reliability enabled by our own packaging technology.
Concept
Embedded package structure for semiconductor chips and mounted components
Features
Achieved with conventional assembly processes
Excellent package structure in miniaturization, low profile and low warpage
Fine pitch flip chip interconnection with thin die
Flexible pad array on Top Substrate
High yield, high reliability and short TAT with Die last process
Structure

Application
Substitution of PoP ( Package on Package )
Substitution of SiP ( System in Package)
Small Modules
* MCeP is a registered trademark of SHINKO ELECTRIC IDUSTRIES CO., LTD. We have patents for this product