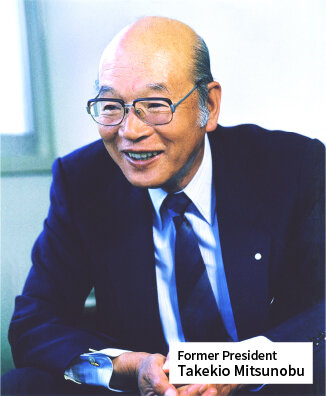 Our company's co-founder and former president Takekio Mitsunobu donated the retirement money he received when he stepped down as a director, as well as company stock that he held, to establish the Hokushin Scholarship Foundation, a public interest incorporated foundation.
Based on former president Mitsunobu's belief that the establishment of a high-tech prefecture starts with human resources development, the foundation has granted scholarships to engineering and medical students who are either from Nagano Prefecture or studying at a university in Nagano Prefecture (including exchange students).
We help run the foundation by serving as its secretariat.
Total number of scholarship students